Learn anytime, anywhere with Cleverly Learning platform.
Download course materials, practice papers from the learning platform for your learning.
Watch recorded lesson videos anytime for your revision if you missed the live lesson.
Live Online Class
Real-time engagement between teachers and children during weekly live lessons allows for interactive and fun in learning.
48 online lessons per year, 4 lessons per month.
Each online lesson is 1 hour.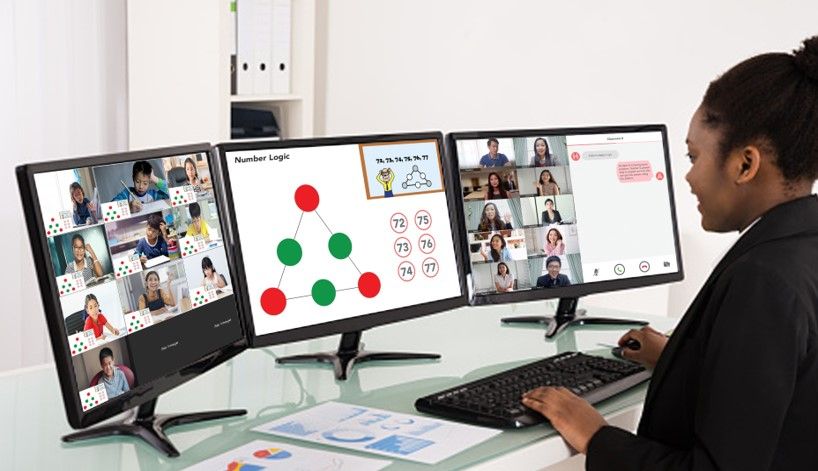 Build Concepts and Thinking Skills for Effective Problem-solving
Master the technique of asking quality questions that leads to effective problem solving
Weekly Online Review and Monthly Online assessments to understand mastery level of child
Weekly Academic Practice
Practice consistently to achieve academic excellence in Math.
Total 48 sets of Practice Papers per year, made available every week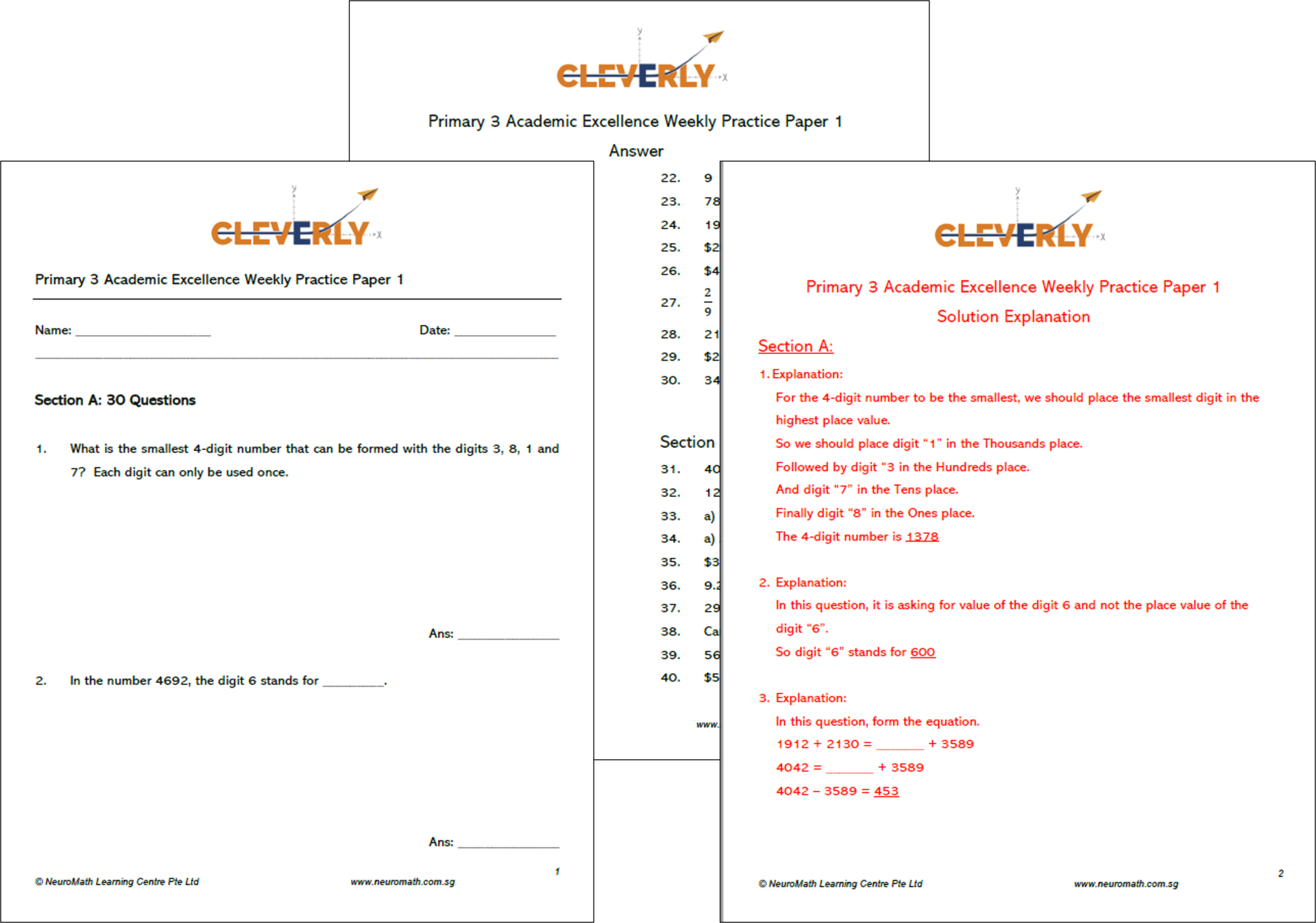 Inculcate independent self-learning. (Solution Keys will be provided for self-marking)

The paper consists of 30 Must Know Questions (according to MOE Math Syllabus) and 10 Higher Order Thinking Questions (which are usually not taught in schools but will appear in school exams.)

The paper is designed according to each respective levels (ie. P1, P2 and P3 will each get the practice which is age appropriate)


Assessment books and Top Schools Papers no longer needed
Check Answers and solution